Supplement Benefits & Side Effects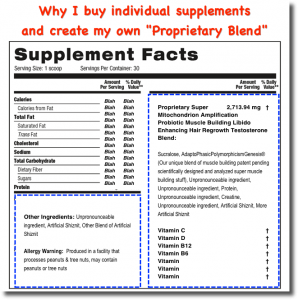 Since I always like to know as much as possible about the substances I'm ingesting, I decided to refresh my knowledge of supplement benefits and side effects and create some supplement fact sheets.  The nice part for you is I'm also writing up what I find with references so you can make your own informed decision on what supplements you decide to use.
One thing to remember about almost any supplement… Every person is unique and all supplements can effect each person in different ways.  Also, just when you find one scientific study stating a benefit or side effect, you'll find another stating the results are inconclusive.
The problem is that most supplements have not undergone extensive research and testing.  Even supplements like creatine monohydrate that have had a lot of research, still do not have long term research on side effects or benefits.
So the moral here is, use your brain and always talk to your physician before using supplements.
I am planning to create a facts page for every supplement I have ever taken (that I can remember), and everything I'm taking right now.  Also, I don't plan to go into great detail, but I will give the following details for each supplement fact sheet:
Overview
Types/Variations (if applicable)
Dosing
Benefits
Side Effects
Here is My Current Supplement List
(I will be updating this list in conjunction with the
"Supplements Info" page.  So stay tuned for
more supplement info to come.)
Benefits and Side Effects

Whey Protein (and maybe some non whey info on things I've never tried)